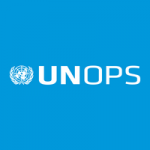 Overview
Company Description
UNOPS mission is to help people build better lives and countries achieve sustainable development.UNOPS supports partners in the implementation of approximately 1,000 projects, which range from managing the construction of roads in South Sudan and providing renewable energy solutions in internally displaced persons camps in the Kurdistan Region of Iraq, to helping the Government of Honduras procure vital medicines and medical supplies, UNOPS works closely with governments and communities to ensure increased economic, social and environmental sustainability for the projects it supports.
Working with us
UNOPS offers short- and long-term work opportunities in diverse and challenging environments across the globe. We're looking for creative, results-focused professionals with skills in many disciplines, from project management, to procurement, infrastructure, finance and human resources. The work we do is fulfilling and offers opportunities for professional and personal development.
Diversity
With over 4,000 personnel across 80 countries, our workforce represents a wide range of nationalities and cultures. We promote a balanced, diverse workforce as a means of better understanding and addressing our partner's needs, and continually strive to improve our gender balance through initiatives and policies that encourage recruitment of qualified female candidates. The majority of our personnel are nationals, working in their own country and developing local capacity.
Work life harmonization
UNOPS values its people and recognizes the importance of balancing professional and personal demands. We have a progressive policy on work-life harmonization and offer several flexible working options, such as flexi-time, compressed work schedules and telecommuting. This policy applies to UNOPS personnel on all contract types.