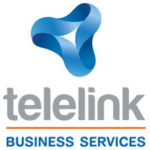 Overview
Company Description
About us
Telelink Business Services is a technology integrator and managed services provider. Our purpose is to "Simplify the complex and enable people to do great things utilizing technology."​ We believe that technology could be a great differentiator for every business and we always ready to work toward that with our clients.
Telelink Business Services (TBS) is a spin-off of Telelink. Telelink was founded in 2001, and in 2004 a separate business unit focused on System Integration came to live. Exactly that business unit was separated into a separate entity. Currently, TBS operates worldwide and has offices in Bulgaria (HQ), Serbia, Montenegro, Bosnia and Herzegovina, North Macedonia, Albania, Slovenia, and more than 180 employees.  TBS is constantly evolving building knowledge and expertise. Currently, we segment our technological know-how in 7 distinct groups – Enterprise Connectivity, Private Cloud, Lean Infrastructure, Information Security, Modern Workplace, Application Services, Service Provider Specific. For each group, we can provide to our clients – consultancy, tailored project-based services, advanced support, and managed services.
Our core values are:
Authentic/Genuine in everything we do;
Meritocracy. Individual opportunity and reward based on merit;
Be ready to walk the extra mile to do things right. If it is to be, it's up to me;
Hard work and pursue for ever-higher goals. Continuous improvement, never being satisfied;
We use our drive and commitment to energize, engage and inspire others;
Don't be afraid to swim upstream, challenge conventional wisdom.
As being a services powerhouse, our most valued "asset" is the person itself. We are fanatic about our culture and maintaining it.