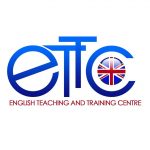 Overview
Company Description
√ Structured learning

 

√ Measured progress 

√ Expert Tutor support

√ Approved learning materials

√ Student-centred teaching 

√ Flexible online education
ETTC (English Teaching and Training Centre) is a UK Private Limited Company with branches in France, Hungary and Gabon. ETTC Group offers online and on campus courses in British English in accordance with the Common European Framework of Reference for beginner, intermediate and advanced levels. We provide University Foundation Programme and training in the areas of Management and Leadership for those most proficient in the English language.
The Centre is in Partnership with the University of  Debrecen Hungary . ETTC is an authorised reseller of online ESOL courses (R2/45).
Our Mission is to achieve excellence in providing English tuition in a unique social and cultural environment.
ETTC offer a wide variety of courses, online and in Campus designed to meet the needs of all learners of English regardless of language requirements.      
The ETTC is housed in a purpose-built facility which includes
Modern classrooms and well-equipped computer suites, as well as advanced audio-visual equipment and learning resources.
Quality English courses and dynamic Teachers
Our Staff have experience of teaching in a wide range of locations and situations, both in the UK and overseas.
Amazing service. We endeavor to ensure you will get the most out of your time with us.
Excellent value for money.