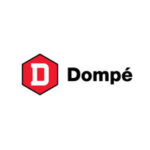 Overview
Sectors Pharmaceuticals

Posted Jobs 0

Viewed 188

Founded Since 1988
Company Description
Dompé is an Italian bio-pharmaceutical company that focuses on innovation, where a long tradition in the field of personal wellness goes hand in hand with a commitment to research and development to meet hitherto unsatisfied therapeutic needs.
Established in 1940 in Milan, Dompé continues to have its headquarters in this city. In Italy, it also has offices in L'Aquila, with an industrial and biotech research hub, and in Naples, where the Company has an R&D division.
Dompé also has branches in the United States (in Boston and San Francisco) and in Europe, in Barcelona, Berlin, Paris, and Tirana.
Primary Care
Dompé, with its products offered at over 10,000 pharmacies in Italy, is engaged in the development and distribution of ethical drugs and self-medication, adjuvants, medical devices and cosmetics, and in the fields of vitamin and mineral supplements and personal hygiene. The therapeutic areas include cardiovascular, gastrointestinal, paediatrics, neurology, urology, ophthalmic, stomatology and respiratory.
Dompé currently markets 50 million medication packages in roughly 40 countries around the world.
Biotech and rare diseases
The Biotech unit is a manifestation of Dompé commitment to meeting unsatisfied patient needs all around the world.
The Biotech Unit focuses specifically on the rare diseases field, such as ophthalmology, for instance, an area in which the company has developed and marketed the first ophthalmic product based on rhNGF (the molecule discovered by Nobel Prize winner Rita Levi Montalcini) for patients suffering from neurotrophic keratitis.
For more information on Dompé visit www.dompe.com
To explore career opportunities at Dompé visit http://www.dompe.com/Careers-en/