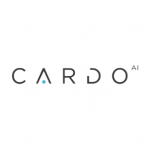 Overview
Company Description
CARDO AI uses Artificial Intelligence algorithms and advanced integrated platform to provide access to institutional investors in high yielding alternative digital lending assets.
We have developed a cross-border investment platform that delivers standardized and normalized data, single deal transparency, smart allocation system, portfolio creation functionality, reporting and monitoring.
Our starting asset class is invoice trading. With more than 70 digital lenders available, professional investors need a single access point to reach and manage this alternative credit yield opportunity. Our suite offers a multi-platform and multi-country approach to maximize portfolio diversification, standardized risk and return metrics, advanced optimization portfolio algorithms and one integrated order rooting system to manage all the orders.