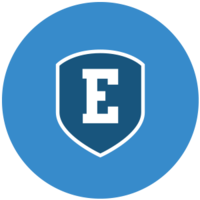 Sales Executive
posted 16 hours ago by
Escape Campus
Apply for the job
OR apply with
An easy way to apply for this job. Use the following social media.
Job Description
We are looking for a competitive Sales Executive to help us grow our business and expand our customer base.
The Sales Executive's responsibilities will include discovering and pursuing new sales prospects, negotiating deals and maintaining customer satisfaction.
If you have excellent communication skills and feel comfortable reaching out to potential customers to demonstrate our services and products via email and phone, we'd like to meet you.
Ultimately, you will help us meet and surpass business expectations and contribute to our company's rapid and sustainable growth – reflecting our Company values on a daily basis!
Responsibilities:
Identify selling possibilities and evaluate customer needs.
 Building and promoting strong, long-lasting customer relationships
Actively seek out new sales opportunities through cold calling, networking and social media
Set up meetings with potential clients and listen to their needs and concerns
Achieve growth and hit sales targets
Prepare and deliver appropriate presentations on products and services
Negotiate/close deals and handle complaints or objections
Collaborate with team members to achieve better results
Gather feedback from customers and share with internal teams
Requirements:
Bilingual speaker with fluent English
Proven ability to drive the sales process from offer to contract
Strong business sense and Company commitment
Excellent mentoring and people skills
Experience in high level of customer service
Positive attitude and . . . a big nice smile!