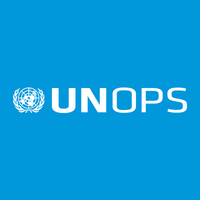 Project Manager (Infrastructure)
posted 2 weeks ago by
UNOPS
Apply for the job
Application ends in 12d 4h 51min
OR apply with
An easy way to apply for this job. Use the following social media.
Job Description
VIEMCO
Specifically, VIEMCO Aims To Enable Achievement Of Agenda 2030 And The Paris Agreement Through Global Programmes And Tailored Interventions In The Balkans, South Caucasus, And Central Asia, Focused On
The Vienna Multi-Country Office (VIEMCO) was set up in August 2019 as a part of the UNOPS Europe & Central Asia Region (ECR).
Infrastructure
Procurement
Project Management (full service, back on track)
HR and Transactional Services
Grant Management
Technical and Advisory Services
Project Specific
UNOPS, through ECR VIEMCO, is partnering with the Government of Albania and European Union, as well as with the the UN Educational, Scientific and Cultural Organization (UNESCO), to facilitate the post-earthquake rehabilitation and reconstruction of a large number of key cultural heritage sites, museums, and cultural hubs.
On 26 November 2019, Albania was hit by an earthquake by its most deadly earthquake in a century. The earthquake measured 6.4 on the Richter scale and caused significant casualties and property damage, resulting in 51 deaths, over 1000 injured, and nearly 14,000 people displaced. To measure and assess the economic damage, a Post Disaster Needs Assessment (PDNA) was conducted, estimating the total economic losses at nearly EUR 1Billion.
The PDNA documented the destruction of public and private infrastructure. Of particular concern was the destruction of cultural heritage monuments and property, as 53 cultural heritage properties were significantly damaged by the earthquake. This project seeks to remediate the effect of the earthquake on Albania's cultural heritage through the rehabilitation of monuments, as well as contribute to Albania's socio-economic recovery through the construction and upgrade of these sites. It will be important also to support improvements in the capacity of institutions responsible for the management of these cultural monuments and sites to better accommodate tourism. A final outcome of the project is the effective communication of project results to the wider public and developing and implementing an advocacy platform resulting in better recognition of the important role of culture in the social and economic well being of Albanian citizens.
The Project Manager is responsible for the day-to-day operations of this project, and provides services to the different donors, partners and beneficiaries accordingly. The main responsibility is to ensure that the project outputs are delivered within the specified project tolerances of time, cost, quality, scope, risk and benefits.
Functional Responsibilities
The Project Manager is responsible to maintain the project initiation documents (PID), Legal Agreement and have a thorough understanding of the terms, conditions, and the respective roles and responsibilities of the partners/stakeholders to ensure the project products are capable of meeting the business cases for both UNOPS and its stakeholders.
The Project Manager is accordingly expected to manage this complex project with demanding and tight timelines, keeping in mind the strategic elements and partnerships relating to the project, as well as UNOPS's overall visibility.
Responsibilities
S/he must be able to apply, at a mastery level, the below duties and responsibilities
The Project Manager is responsible for all aspects of the project life cycle.
Stakeholder Management:
Establish solid working relationship with the project board (Executive, Senior Users and Senior Suppliers), client and key stakeholders
Manage communications and ensure stakeholders are aware of project activities, progress, exceptions and are in a position to accept handover products
Advise the client on issues that may impact the achievement of their outcomes (including issues of sustainability and post project requirements such as maintenance)
Manage the information flows between the Project Board/MCO Director (or delegate) and the project(s)
Delivery and Performance:

Develop and maintain project plans
Implement approved project plans (including the establishment of milestones) within tolerances set by the project board
Embed sustainability dimensions including social and gender inclusion, environmental and economic aspects into the project life cycle.
Manage the production of the required products, taking responsibility for overall progress and use of resources and initiating corrective action where necessary
Liaise with any external suppliers or account managers
Authorize Work Packages
Advise the Project Board and MCO Director (or delegate) of any deviations from the plan
Identify and manage risks so that maximum benefit to client and stakeholders is achieved
Manage and review product quality and ensure products are accepted
Monitor and evaluate performance of service providers
Identify and report potential business opportunities for UNOPS to supervisor
Identify and report threats to UNOPS internal business case to supervisor
Procedures:

Follow the Project Management Cycle Instructions and ensure that all organizational policy is complied with
Prepare/adapt the following plans for approval by the Project Board: I. Project Initiation Documentation; II. Stage/Exception Plans and relevant Product Descriptions
Prepare the following reports:
Highlight Reports
End Stage Reports
Operational Closure Checklist
End Project Report
Handover Report
Maintain the following: i. Electronic Blue File; ii. Procurement, HR and Finance files as required by those practices as per UNOPS requirements
Ensure that all expenditure comply with UNOPS Financial Rules and Regulations (FRR)
Manage budgets, cash flow and obligations to ensure that deliverables are met and payments to contractors and personnel are received on time
Understand and manage UNOPS overheads, allocable charges, and related corporate charges as they apply to the project
Understand the unique structures of the UN and budget appropriately for personnel
Manage and remain accountable for expenditures against the budget (based on accurate financial reports), including monitoring and working with others to carry out the relevant commitments and disbursements.
4. Knowledge Management

Participate in the relevant Communities of Practice
Actively interact with other PMs and the PM community to share case studies, lessons learned and best practice on the Knowledge System.
Provide feedback to Practice Leads on policy, supporting guidance with an aim towards continuous improvement of UNOPS policies
Complete lessons learned as per reporting format
Incorporate lessons learned from others as per planning format
Personnel Management:
Supervise, lead and motivate the project management team
Ensure that behavioural expectations of team members are established
Ensure that performance reviews are conducted
Identify outstanding staff and bring them to the attention of the MCO management
Have a thorough understanding of UNOPS personnel contract modalities
Select, recruit and train team as required by project plans
Perform the Team Manager role, unless appointed to another person(s)
Perform Project Support role, unless appointed to another person or corporate/programme function
Ensure safety and security for all personnel and comply with UNDSS standards
Monitoring and Progress Controls

Ensure that the project(s) produces the required products within the specified tolerance of time, cost, quality, scope, risk and benefits.
The Project Manager is also responsible for the project producing a result capable of achieving the benefits defined in the business case.
Contribute to the overall business targets and needs.
Education/Experience/Language Requirements
A. Education

Advanced degree (master's level or above) in Architecture, Civil Engineering, Project Management, Business Administration or another relevant discipline is required.
A relevant university degree (bachelor's degree / first level) with a combination of 2 additional years of relevant professional experience may be accepted in lieu of the advanced university degree.
Prince2, IPMA or PMP-PMI project management certification would be considered an asset. The incumbent will also be required to complete the relevant UNOPS project management courses within 6 months after appointment.
B. Work Experience

At least 5 years of progressive experience required in the management and/or delivery of infrastructure projects in either public or private sector organizations.
This should include 3 years of experience in project development and/or management, preferably with focus on ensuring effective project and infrastructure management standards and best practices are mainstreamed.
Expertise in projects involving rehabilitation/reconstruction of public buildings such as tangible heritage sites, places and monuments highly desired.
Work experience in Albania and/or a good understanding of the country context will be considered an advantage.
Familiarity with EU funded projects (and their management and reporting requirements) is highly desirable.
Past work experience with the UN/UNOPS and/or similar international/multicultural organization will be considered an asset.
Experience with management of operations in remote locations is an asset.
Experience working in and providing creative technical solutions for post-conflict and/or post- disaster environments may be an asset.
C. Language Skills

Excellent (written and oral) English language skills are required.
Knowledge of Albanian and/or Italian language is preferred.
Contract type, level and duration
Contract type: Regular, Individual Contract Agreement
Contract level: ICS-10 / IICA-2 / LICA-10
Contract duration: Ongoing ICA – 'Open-ended, subject to organizational requirements, availability of funds and satisfactory performance.'
For more details about the ICA contractual modality, please follow this link:
https://www.unops.org/english/Opportunities/job-opportunities/what-we-offer/Pages/Individual-Contractor-Agreements.aspx
Competencies
Develops and implements sustainable business strategies, thinks long term and externally in order to positively shape the organization. Anticipates and perceives the impact and implications of future decisions and activities on other parts of the organization.(for levels IICA-2, IICA-3, LICA Specialist- 10, LICA Specialist-11, NOC, NOD, P3, P4 and above)
Treats all individuals with respect; responds sensitively to differences and encourages others to do the same. Upholds organizational and ethical norms. Maintains high standards of trustworthiness. Role model for diversity and inclusion.
Acts as a positive role model contributing to the team spirit. Collaborates and supports the development of others. For people managers only: Acts as positive leadership role model, motivates, directs and inspires others to succeed, utilizing appropriate leadership styles.
Demonstrates understanding of the impact of own role on all partners and always puts the end beneficiary first. Builds and maintains strong external relationships and is a competent partner for others (if relevant to the role).
Efficiently establishes an appropriate course of action for self and/or others to accomplish a goal. Actions lead to total task accomplishment through concern for quality in all areas. Sees opportunities and takes the initiative to act on them. Understands that responsible use of resources maximizes our impact on our beneficiaries.
Open to change and flexible in a fast paced environment. Effectively adapts own approach to suit changing circumstances or requirements. Reflects on experiences and modifies own behavior. Performance is consistent, even under pressure. Always pursues continuous improvements.
Evaluates data and courses of action to reach logical, pragmatic decisions. Takes an unbiased, rational approach with calculated risks. Applies innovation and creativity to problem-solving.
Expresses ideas or facts in a clear, concise and open manner. Communication indicates a consideration for the feelings and needs of others. Actively listens and proactively shares knowledge. Handles conflict effectively, by overcoming differences of opinion and finding common ground.
Additional Considerations

Please note that the closing date is midnight Copenhagen time
Applications received after the closing date will not be considered.
Only those candidates that are short-listed for interviews will be notified.
Qualified female candidates are strongly encouraged to apply.
UNOPS seeks to reasonably accommodate candidates with special needs, upon request.
Work life harmonization – UNOPS values its people and recognizes the importance of balancing professional and personal demands. We have a progressive policy on work-life harmonization and offer several flexible working options. This policy applies to UNOPS personnel on all contract types
For staff positions only, UNOPS reserves the right to appoint a candidate at a lower level than the advertised level of the post
For retainer contracts, you must complete a few Mandatory Courses (around 4 hours) in your own time, before providing services to UNOPS.
The incumbent is responsible to abide by security policies, administrative instructions, plans and procedures of the UN Security Management System and that of UNOPS.
It is the policy of UNOPS to conduct background checks on all potential recruits/interns. Recruitment/internship in UNOPS is contingent on the results of such checks.